INSOMNIA : DAYTIME PARTY MOVEMENT, Sunday May 29, 2016
Short Link:
TIME OF EVENT: 3P-11p
PROMOTER FOR EVENT: Nite Life Entertainment
MUSIC BY: Rotating NYs Top DJs
PRICE: No cover all night
For Bottle Service Call: 646.294.3455
LOCATION OF EVENT:
42 WEST
514 West 42 street
New York, NY

Event Description:
_______________________________________
Memorial Wknd Sunday May 29th 2016
(Doors Open 3pm- 11pm)
Showcase Ent + Empire Ent
+ GQ Event + Insomnia DayParty Team
present
"Day Lights"
A Memorial Wknd VIP Nightlife Experience in the Day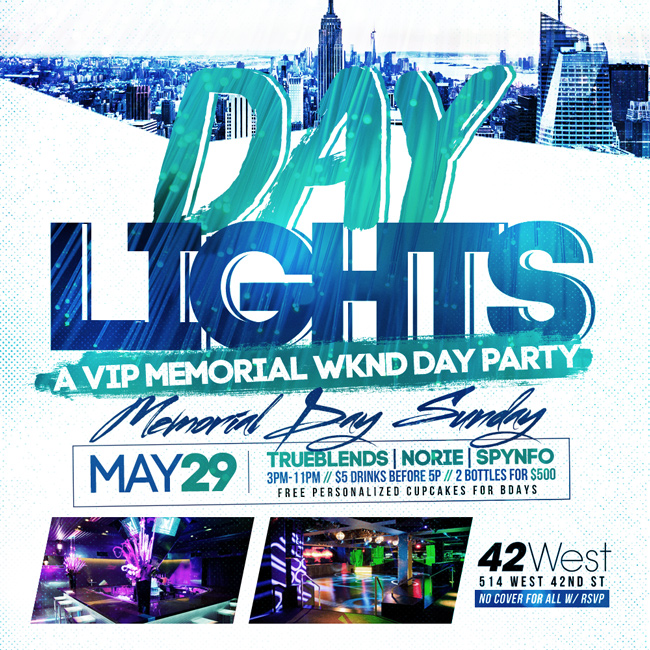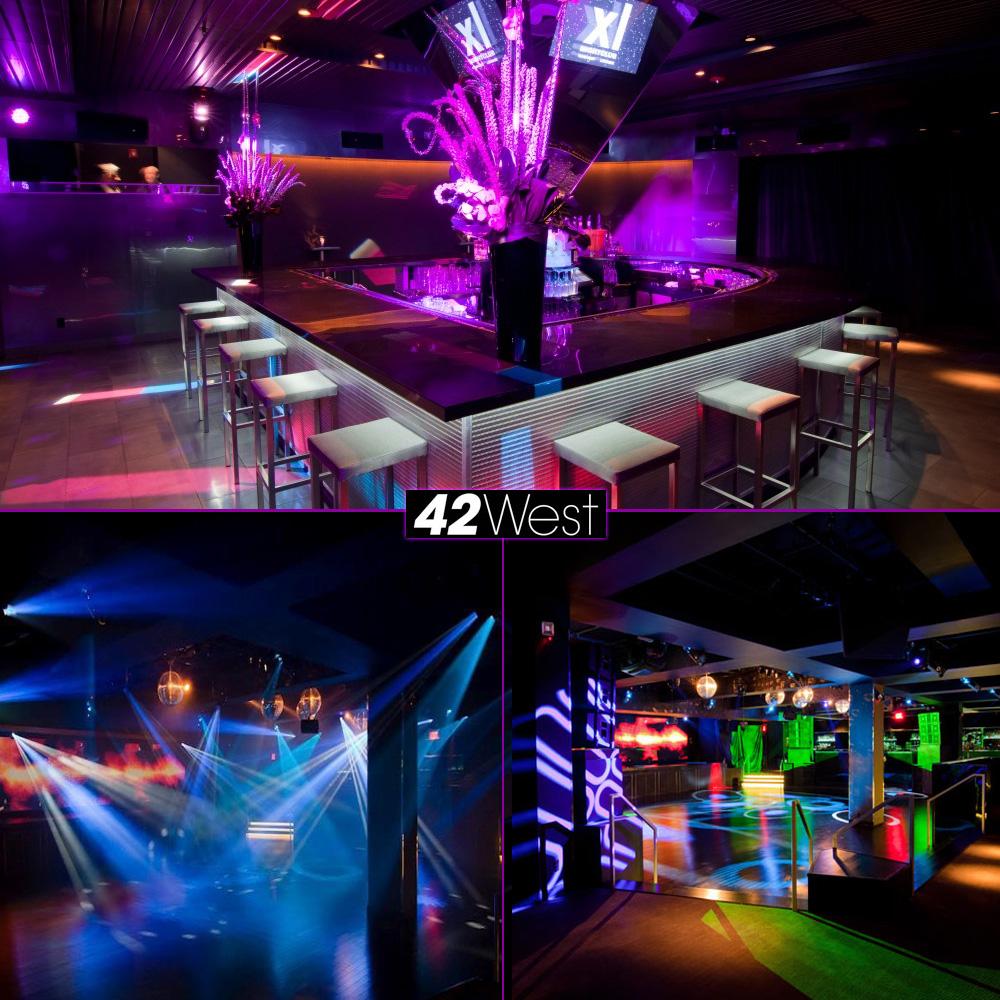 at the Spacious & Plush 42WEST
-514 West 42nd St btwn 10th/11th-

*2 Rooms, 4VIP Sections, Dance floor , Full kitchen Menu, Plasma Flat screens *
3pm - 11pm
__________________

$5 Drinks for All 3p-5p
or
Reserve Your Table Today w/ Only a $50 Deposit
($300 Table Minimum Spend on Food & Drinks or Bottles)
Ask About our Complimentary
Cupcakes for Bday Celebrations
__________________________________

Music by: DJ True Blends | Power105s DJ Norie | DJ Spynfo

Dress Code: Immaculate , "Sundays Fresh"
Full Kitchen Menu/ Drink Specials / Bottle deals

Download Your Complimentary Passes to this A-List Event Below
DAYTIMEPARTYRSVP@GMAIL.COM
____________________________________

Bottle deals:
2 Ciroc or Grey Goose for $500.00
2 Hennesey, Patron or Moet Nectrar Rose for $550.00
DRESS CODE ENFORCED!

PLEASE REMEMBER THAT THERE ARE
SWEAT PANTS, or BOOTS ALLOWED!
Early arrival is a must for you and your guests. B'day parties ,
Bottle service and celebrations like wise are FREE to join us at this exclusive event, but plan NOW!
Download Your Complimentary Passes to this A-List Event Below
DAYTIMEPARTYRSVP@GMAIL.COM


For more info call or text: 646 294 3455